Read Reviews from our Satisfied Patients
"My obgyn is super informative, professional and I truly feel that he has my health in his best interest, I could talk to him about any issues and he addresses it in a way thats comprehendible to me. I will continue to go here because I am comfortable with the service. Keep up the good work."

- Genesis D., Yelp
"I've been a patient at the Hamden office (same doctors and midwives) for four years now. They have been fantastic through my two pregnancies and births as well as routine feminine care. I was able to schedule mornings appointments, very helpful since I have to work. They can be slightly behind for afternoon appointments, but that's pretty much typical for doctors I find. I do like that they have recently transitioned to electronic medical records, so the blood draw station and the hospital already have all your history information. Seems like there's less chance of errors that way. The office seems to be run efficiently- after being called back, a medical assistant does your weight check, blood pressure, etc, and then you meet with the doctor/midwife in the room with little additional wait time. Most importantly, the doctors and midwives I have interacted with, which by now is pretty much everyone, have been knowledgable, personable, and supportive!"

- Hamden C.
"What an unbelievably top-notch practice. I would never go to anyone else, but Dr. Lima unless I moved out of state. He is the best. I hope he never retires!!"

- Kris F.
Our dedicated staff is eager to assist you! If you would like to schedule an appointment, please call our office at (203) 787-2264.
| | |
| --- | --- |
| Monday | 8am - 5pm |
| Tuesday | 8am - 5pm |
| Wednesday | 8am - 5pm |
| Thursday | 8am - 5pm |
| Friday | 8am - 5pm |
| Sat - Sun | Closed |
Affiliate of Yale Medicine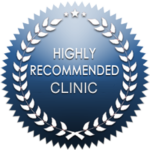 New Haven
Hamden
Orange
Madison
46 Prince St
Suite 207
New Haven, CT 06519
Contact:
Tel: 203-787-2264
Office Hours:
8:00 AM - 5:00 PM
Monday - Friday