Our practice is passionate about pregnancy!
With six physicians and six midwives, our obstetrics practice is wide-ranging yet intimate and accessible. At Greater New Haven Ob/Gyn we believe that your involvement in your own birth process is important and the first and most important step toward a safe and satisfying delivery. To that end we help review options that are consistent with your own needs and goals. Because no two patients are alike our approach to labor and delivery is equally as diverse. While we support for example, women who choose an epidural for pain relief, we are also advocates of labor support and natural childbirth. We are supportive of vaginal births after cesarean (VBAC) deliveries. We are strong proponents of breastfeeding.
We are affiliated with Yale New Haven Hospital, one of the premier hospitals in the nation, providing comprehensive maternal and newborn services by a renowned team of perinatologists and neonatologists.
We know that having your baby is one of the most extraordinary events in your life. In an environment of mutual trust and respect, we are confident we will help you achieve the birth experience that you envision.
Our dedicated staff is eager to assist you! If you would like to schedule an appointment, please call our office at (203) 787-2264.
| | |
| --- | --- |
| Monday | 8am - 5pm |
| Tuesday | 8am - 5pm |
| Wednesday | 8am - 5pm |
| Thursday | 8am - 5pm |
| Friday | 8am - 5pm |
| Sat - Sun | Closed |
Affiliate of Yale Medicine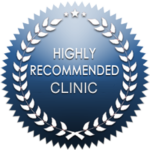 New Haven
Hamden
Orange
Madison
46 Prince St
Suite 207
New Haven, CT 06519
Contact:
Tel: 203-787-2264
Office Hours:
8:00 AM - 5:00 PM
Monday - Friday