Educational Resources for Patient Health and Wellness
The following links include information valuable to your health. Information is provided for educational purposes only, and is meant to be used as a supplement for professional medical advice. You should not use the information on this, or any web site, for diagnosing or treating a medical condition. If you have a suspected medical condition, please contact a health professional.
Sexually Transmitted Infections
Contraception / Family Planning
Vulvar and Vaginal Health
Our dedicated staff is eager to assist you! If you would like to schedule an appointment, please call our office at (203) 787-2264.
| | |
| --- | --- |
| Monday | 8am - 5pm |
| Tuesday | 8am - 5pm |
| Wednesday | 8am - 5pm |
| Thursday | 8am - 5pm |
| Friday | 8am - 5pm |
| Sat - Sun | Closed |
Affiliate of Yale Medicine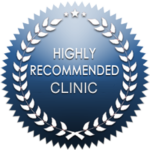 New Haven
Hamden
Orange
Madison
46 Prince St
Suite 207
New Haven, CT 06519
Contact:
Tel: 203-787-2264
Office Hours:
8:00 AM - 5:00 PM
Monday - Friday