Our practice is passionate about pregnancy!
As women, our bodies change so much throughout the course of our lives that it's not always clear what to expect. From getting your very first menstrual cycle to experiencing menopause, it helps to have a trusted resource to go to for answers. That's what you'll find at Greater New Haven OB/GYN. Our talented and experienced team of doctors and midwives are completely dedicated to providing you with the best obstetric and gynecological services available. You can trust us for honest answers, accurate diagnoses, and comprehensive services that cover you throughout your lifespan. Give us a call today to set up an appointment.
Affiliate of Yale Medicine

The Greater New Haven OB/GYN Group is an affiliate practice of Yale Medicine, which means we're able to offer you (the best of private practice plus) access to all of the services of Yale New Haven Hospital and the Smilow Cancer Center. Our team is composed of a group of physicians who are all board certified in Obstetrics and Gynecology, and our certified midwives and excellent medical staff are entirely dedicated to women's health.
Above all else, the amazing medical team at Greater New Haven OB/GYN cares about your health. We provide a full range of obstetrical and gynecological care that spans from adolescence to menopause and beyond. Our services include annual exams, breast exams, pelvic exams, pap smears, mammography, bone density studies, pregnancy, prenatal care, postnatal care, and much more. With such comprehensive services available at your fingertips, we can guarantee that your health is in good hands.
Get the comprehensive care you need to live a full and healthy life with the knowledgeable and compassionate team at Greater New Haven OB/GYN.  Our expert gynecologists and experienced midwives will listen closely to your health concerns and create a customized treatment plan designed specifically for your needs.
Our dedicated staff is eager to assist you! If you would like to schedule an appointment, please call our office at (203) 787-2264.
| | |
| --- | --- |
| Monday | 8am - 5pm |
| Tuesday | 8am - 5pm |
| Wednesday | 8am - 5pm |
| Thursday | 8am - 5pm |
| Friday | 8am - 5pm |
| Sat - Sun | Closed |
Affiliate of Yale Medicine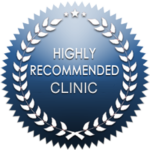 New Haven
Hamden
Orange
Madison
46 Prince St
Suite 207
New Haven, CT 06519
Contact:
Tel: 203-787-2264
Office Hours:
8:00 AM - 5:00 PM
Monday - Friday